The Sharpest Kiss Series
Time to read this page ~ 1 minute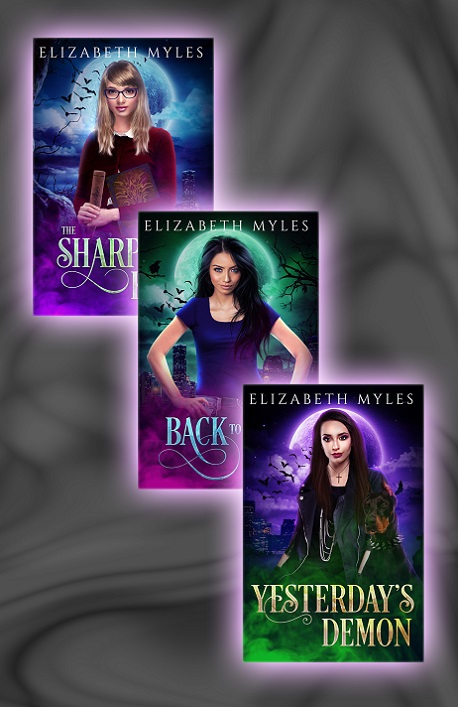 The Sharpest Kiss Series
3 novels + Bonus Content
Collection available now!
The Sharpest Kiss and Back to Bite You are a two volume low-angst, non-epic paranormal romantic comedy featuring vampires.
This pair of short novels contain parts one and two of a complete story (although part one can be read as a stand-alone). They feature a cast of young characters (early to late twenties) living in the Houston suburbs when their normal, everyday existences are rudely intruded upon by a vicious member of the undead.
I don't know about you, but I personally enjoy all different varieties of romance novels and vampire books. These books in particular, I would characterize as "New Adult Paranormal Romantic Comedies," or maybe "Romantic Horror Comedies." They're fun, light-hearted stories intended to be fairly quick reads, and which will hopefully entertain you, warm your heart, and leave a smile on your face.
Yesterday's Demon is a stand-alone novel that follows The Sharpest Kiss and Back to Bite You.
Series Order
The Sharpest Kiss (Lucy and Aaron)
Back to Bite You (Jessica and Nathan)
Yesterday's Demon (Marta and Harris)
Series
Click the covers to learn more and read excerpts.