Halloween Is the Time to Say I Love You
Time to read this page ~ 2 minutes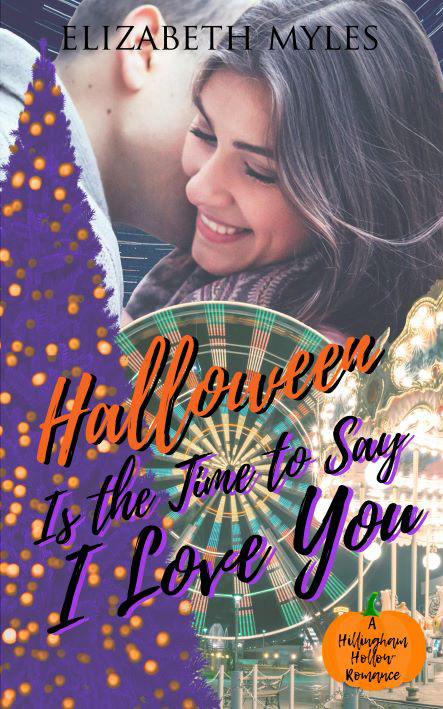 Halloween Is the Time to Say I Love You
This Halloween, lose your heart in Hillingham Hollow…
Welcome to Hillingham Hollow, the wholesome Texas suburb where romance abounds and real magic is rumored to be in the air…
Book 3: Halloween Is the Time to Say I Love You
When Jessye first met Reese, her fierce attraction to him set her mind and heart spinning.
At the time, she was a wealthy high school senior who, on the surface, had everything she could want: a happy family life, a rich and handsome boyfriend, and a solid plan for her future. Reese was a community college student and the drummer in a local rock band. Their chance meeting stoked a desire in Jessye unlike anything she had ever felt before, and it churned her mind with questions. Should she stay on the path already chosen for her? Fulfill everyone's expectations but her own? Or leap in a different direction and risk everything to be with Reese?
But while Jessye hesitated, the time for decision making slipped away. Soon, life tore her and Reese in different directions, and she never saw him again.
Now, seven years have passed. Jessye's life hasn't worked out the way she'd anticipated. She's at a low point and has all but given up on her dreams for the future. She's never forgotten Reese, but has never held out much hope for reconnecting with him, either. So, she's shocked to run into him one day and learn he's back in town to play one of the biggest shows of his career. Reese has turned his passion for music into a successful living, and he's performing as part of the celebrity wedding celebration currently taking Hillingham Hollow by storm.
Even more surprising, Reese is single and still interested in Jessye.
But Jessye's grim circumstances have changed her. She's anxious and wary, reluctant to believe in anything or anyone anymore, including Reese. Reese says he doesn't mind. He likes a challenge. Jessye has serious doubts, but Reese's determination is difficult to ignore. Seeing her again seems to have rekindled Reese's longing to make her his—forever.
But can he convince Jessye to trust again? To reopen her heart and give him another chance?
If ever there were a perfect opportunity to reshape fate, this special weekend might be it. Because in Hillingham Hollow, Halloween is the Time to Say I Love You.
Content advisory for Book 3: Halloween is the Time to Say I Love You: sexual references, sensual kissing
Info
Year: 2022
Language: English
Pages: 255
Publisher: Eight Oh Six/Tangential Publishing
Categories: Fiction / Romance / New Adult / Contemporary