All I Want for Halloween Is You
Time to read this page ~ 1 minute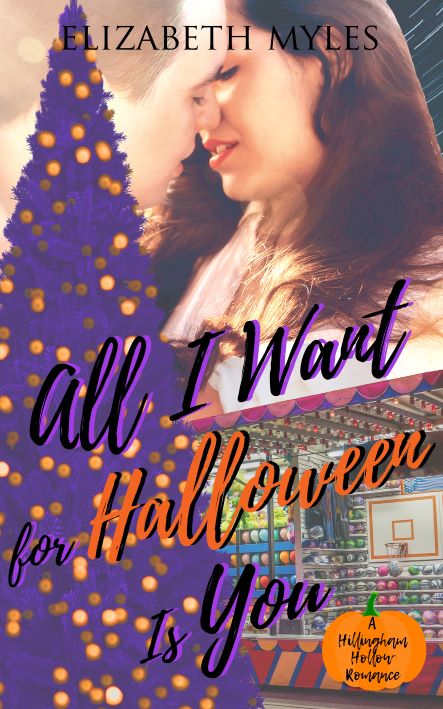 All I Want for Halloween Is You
This Halloween, lose your heart in Hillingham Hollow…
Welcome to Hillingham Hollow, the wholesome Texas suburb where romance abounds and real magic is rumored to be in the air…
Book 2: All I Want for Halloween is You
After a hiatus of nearly four years, Iris's favorite musical obsession, rock band How to Make a Wolf Howl, are stepping out of semi-retirement to make a special, one-night-only appearance in her hometown of Hillingham Hollow.
The show sells out in under ten minutes, but Iris, a vivacious twenty-one-year-old college intern with a can-do attitude, is determined to get in. She'll do anything, even agree to spend the weekend with a handsome stranger in exchange for the chance to buy his extra ticket. How bad could it be, right? The guy's hot, and, at the end of the weekend, she'll get to live out her heart's desire—seeing Wolf Howl rock the house. But when her date devolves into disaster, and her plans to finagle the concert pass unravel, she's left with no choice but to accept defeat. She'll never get into that Wolf Howl show now.
Heartbroken, Iris collides with Clark, a thirty-year-old accountant from her office, who offers to buy her a consolation dinner. Iris knows nothing about Clark other than that he's quiet and serious, and her other co-workers think he's a weirdo, but with the coveted Wolf Howl show now a bust, she decides she'd rather spend her evening hanging out with yet another stranger—even a weird one—than slink home and brood about her sad luck.
At least Clark is kind and mannerly, and the more Iris learns about him, the more she likes him. Most people write him off as shy and odd, but she quickly learns he's more complicated than that. Other people would know so, too, if they'd give Clark a chance.
Now, if only Iris could convince Clark to give HER a chance in return, an opportunity to prove that, despite the stark differences between them, they're a good match, and that their chance encounter this Halloween could lead not only to friendship and acceptance—two things Clark considers unattainable for himself—but to more. Much more. Perhaps even a lifetime of love and happiness.
Content advisory for Book 2: All I Want for Halloween is You: this story contains sexual references, sensual kissing, sensual touching, and discussions of trauma.
Info
Year: 2022
Language: English
Pages: 277
Publisher: Eight Oh Six/Tangential Publishing
Categories: Fiction / Romance / New Adult / Contemporary