A Kiss at Halloween
Time to read this page ~ 1 minute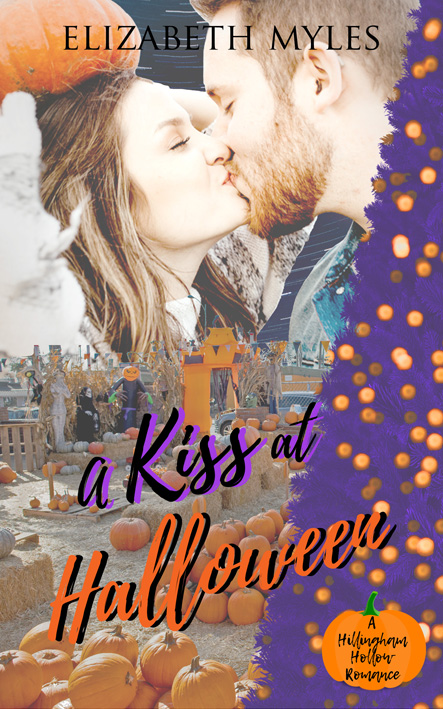 A Kiss at Halloween
This Halloween, lose your heart in Hillingham Hollow…
Welcome to Hillingham Hollow, the wholesome Texas suburb where romance abounds and real magic is rumored to be in the air…
It's nearly Halloween in Hillingham Hollow, and Kaelin's weekend of volunteering just went from potentially fun to passionately fraught, as she finds herself building a carnival booth with a sexy former classmate—and embarking on an emotional roller coaster as heart-pounding and dizzying as any fairground ride.
Book 1: A Kiss at Halloween
Come volunteer at the carnival, Kaelin, she said. It'll be fun, she said…
When Kaelin's friend Pauline suggests putting together a booth for the upcoming Halloween carnival, Kaelin has doubts. Sounds like a lot more effort than Kaelin feels willing to expend these days. But then Pauline reminds her that, not only is the carnival part of her friend Joy's big wedding celebration, it's also for charity.
Kaelin caves, thinking at least the project might distract her from her usual worries—the ones about being a twenty-year-old still living at home with her parents, jobless, skill-less, and without any sense of direction in her life.
Then, at the last minute, Pauline skips out on the booth-building business, leaving Kaelin high and dry.
Worse yet, she leaves her paired with a different volunteer, altogether: Max Yang, the hot metalhead mechanic with whom Kaelin kinda-sorta used to flirt back in high school.
Sure, Max is a cool person and great to look at—and he might even be willing to spin Kaelin's whole world around with a few passionate kisses over the weekend—but there's no way he, a guy Kaelin hardly knows, and who's so different from anyone else in her life, can hold the key to breaking her out of her rut. Or to unraveling her entire, bewildering future.
Can he?
Content advisory for Book 1: A Kiss at Halloween: sexual references, sensual kissing
Info
Year: 2022
Language: English
Pages: 213
Publisher: Eight Oh Six/Tangential Publishing
Categories: Fiction / Romance / New Adult / Contemporary